The INFINITI Military Vehicle Program allows Active and Reserve US Military, Retired Military, Veterans discharged from active service within the past year, and their spouses and partners, to all benefit from this exclusive offer. Signing up for the program is easy. All you need is proof of service, and a Claim ID that you can get from your local INFINITI Dealer. Find out what we can offer as well as federal, state and local military benefits that will help you get into your next INFINITI.
This means military members and their families can purchase new INFINITI vehicles including, sedan, coupe, crossover or SUV for less. This special military offer takes the guesswork out of shopping for your new INFINITI, and makes the car-buying experience a whole lot simpler
USA MILITARY INFINITI SPECIAL OFFER
INFINITI of Dayton is proud to offer a Military Special Offer that may help get you behind the wheel of a brand new INFINITI!
This offer provides the opportunity to purchase or lease a new INFINITI vehicle at a predetermined price.
PARTICIPANT ELIGIBILITY
To qualify for this special us military offer, participants must meet the following conditions:
Active Duty or Reserve and their dependents (spouse/domestic partner)
US Military includes: Army, Navy, Air Force, Marines, Coast Guard and National Guard
Provide verifiable proof of Military status
Leave and earnings statement
Military identification card
Other documentation which clearly reflects Military status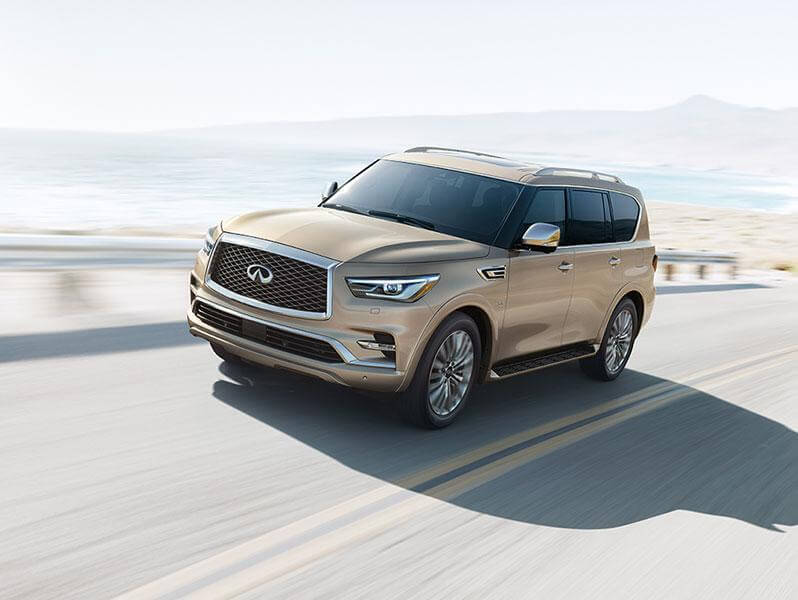 PROGRAM PARAMETERS
To qualify for this special us military offer, participants must meet the following conditions:
Active Duty or Reserve and their dependents (spouse/domestic partner)
US Military includes: Army, Navy, Air Force, Marines, Coast Guard and National Guard
Provide verifiable proof of Military status
Leave and earnings statement
Military identification card
Other documentation which clearly reflects Military status
CONTACT US