Why Buy A Luxury Vehicle?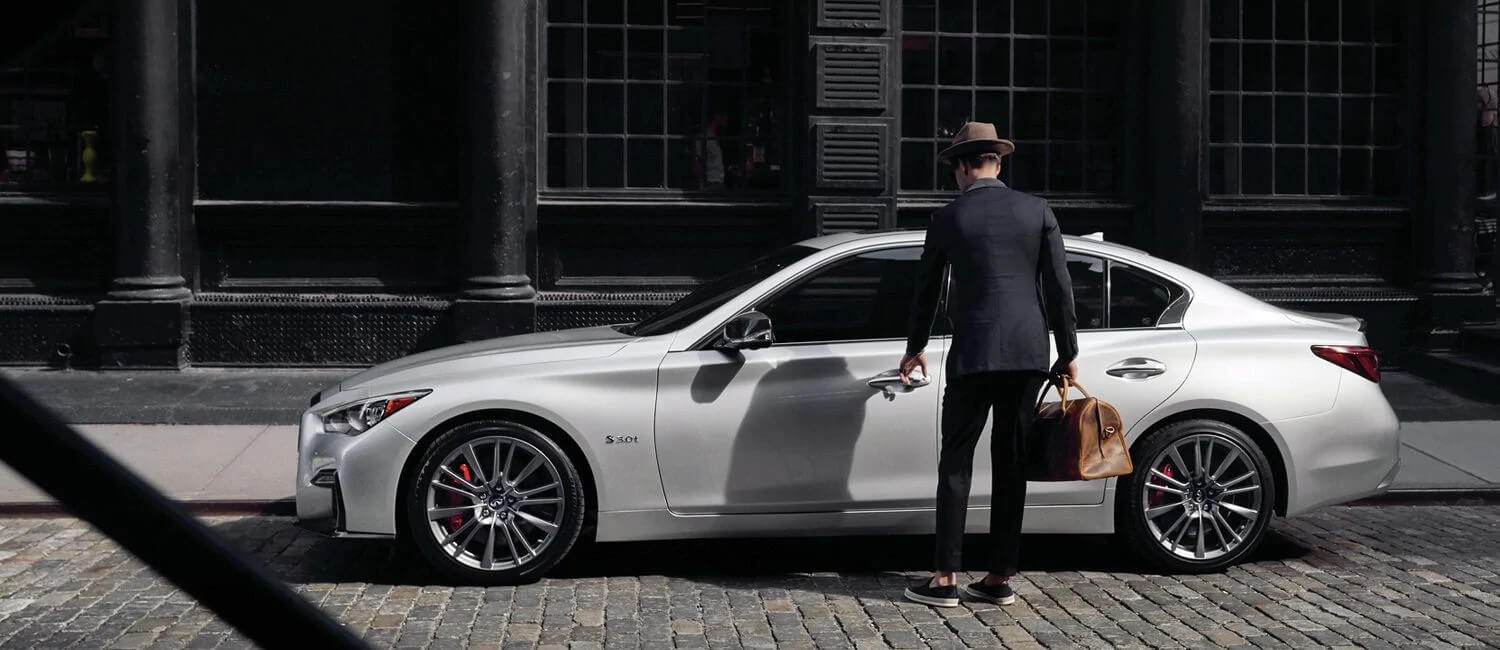 There you are: You've been debating between a luxury vehicle and a more common car. Regular production models have come a long way in terms of styling and features, so seem pretty attractive. But can they really match a luxury brand like INFINITI? Let's find out.
True Luxury vs Features
This is where a lot of our customers' questions come in when they're figuring out why to buy a luxury vehicle instead of a standard model. It's true that the top trim levels of many domestic and import vehicles stack up against some luxury vehicles' features. But that's not the whole story.For one, luxury cars from INFINITI will often have a much wider range of standard features over regular production cars. But possibly the most important difference is the driving experience.No matter how many features you upgrade on a standard vehicle, it's still the same car. When you go luxury, you're often getting a more carefully tuned suspension, more robust driving dynamics, and especially greater attention to detail. Luxury vehicles like INFINITI models are built with a higher standard of workmanship, providing an experience that just can't be matched, even by fully-loaded standard models.
Real Innovation
One of the reasons our customers choose to buy a luxury vehicle is their innovations in style and quality. When comparing the interior of a luxury vehicle to that of a mainstream car, the difference in quality is often immediately noticeable in material and structural quality. From fine leather interiors, to soft touch surfaces, to high-quality switchgear, luxury brands like to set the standard in features and quality.When it comes to automotive design, luxury brands are looked to as innovators not just in aesthetics, but in technology as well. The INFINITI QX50 is a great example, bringing a revolutionary variable compression technology to its turbocharged engine. This allows for maximum torque and power throughout the range, while providing greater fuel efficiency. All this while expanding passenger room and bringing the latest in dual-screen infotainment systems.
Why INFINITI?
So it's pretty clear why luxury vehicles are often a better choice over mainstream counterparts, but why INFINITI? One of the things we hear all the time from customers is that what kept them from buying a luxury vehicle in the past was price. But a lot of that has to do with looking at European brands that just can't provide the same dollar-for-dollar value of an INFINITI. New customers have been amazed by the workmanship and features available at INFINITI's price point.But when it comes to owning an INFINITI, you're getting a lot more than a car. Here at INFINITI of Dayton, we believe that buying a luxury car should be a luxury experience. We recently finished a $3.5 million renovation of our facilities, bringing with it a high-class customer lounge with great amenities. Other perks like Manicure Mondays, where customers in for service on Monday are taken for a free manicure, or free car washes on Saturdays for the life of the vehicle, make owning an INFINITI a special experience.We'd love to hear from you, and welcome you to our brand new facilities. Browse our inventory below, and get in touch when you're ready to test drive your INFINITI.